Once You're Hired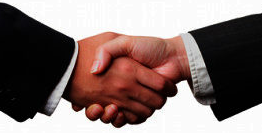 Look at the company website for hints about the dress code and corporate culture.  Know where to report, as well as your expected time of arrival on the first day, and every required workday.  Tip: Need directions or have questions? Call the company.
Forms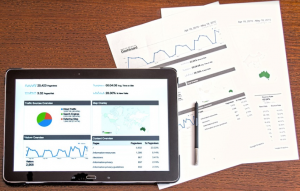 Find out which forms you will need to submit to a new employer, and allow yourself plenty of time to locate them.
The human resources department at a new may require copies of some forms.  Social Security cards, birth certificates, and a state-issued ID card or driver licenses are all often requested at the start of a new job so an I-9 form can be completed. This is used by an employer to verify an employee's identity and establish that the worker can accept employment in the United States.
If not a citizen, you'll need proof of your immigration status and legal right to work in the US, like the Alien Registration or Permanent Resident Card. Naturalized Citizens, may be asked to provide this certificate as well  
The Social Security card carries your legal name. If you go by another because of marriage, divorce, or adoption, or just because you prefer it, remember that your legal name is the one your company will use to report your income and withholding for taxes. If you change your name, you will need to get a new Social Security card.
For those under age 18, a school ID can be used for the ID issued by the State Of California.
For health insurance and benefits: See the Looking Forward Page Covered California.
Direct Deposit and Budgeting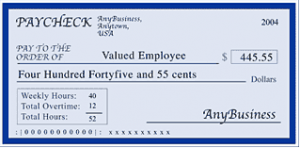 Direct deposit is becoming a popular method of paying employees.  Some companies may require it.  Be aware of your payroll policies, and make sure you know how to get on the payroll. Tip: depending on payroll policies, it may take several weeks to get your first paycheck, and your paycheck will have deductions taken out. Creating a budget and increasing your financial literacy can help you make the most use of your money in the future.  
For more topics on workforce issues, such as investing, 401k, and banking, visit MoneySmart.
Looking Forward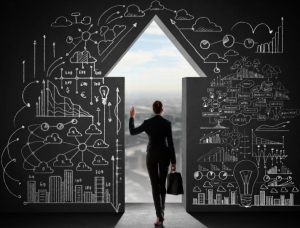 Congratulations on landing the job, but keep planning for the future!  Keep your resume updated.  Continuing with your education and learning new skills can help with promotional opportunities.  Fresno City College and Fresno State University offer degree and certificate programs. The Fresno County Library Learning Express and Lynda databases offer courses on many other professional and educational exams.  
Depending on the corporation, you may be eligible to enroll in the company's health insurance plan.  Make sure you understand how the plan will work, what/who is covered, and how much it costs.  If you are not eligible for insurance through the job, you may want to explore Covered California, which can help you find the insurance that is right for you.  You may need to have a marriage certificate to add a spouse to your insurance plan.
Keeping the job – Making the Best Impression
Show up on time and stick to the schedule you're given – if you need a change, talk to your supervisor well in advance

.

Be ready to learn new things

.

Be willing to jump in and do whatever needs doing (even if it's "below your job description")

.

Going "the extra mile" can do wonders for long-term employability

.

Be prepared to have to work with people you may not like very much. You don't have to be friends, but you do have to get along with them. You have to work with them every day.
Generously supported by:
This project was supported in whole or in part by the U.S. Institute of Museum and Library Services under the provisions of the Library Services and Technology Act, administered in California by the State Librarian.